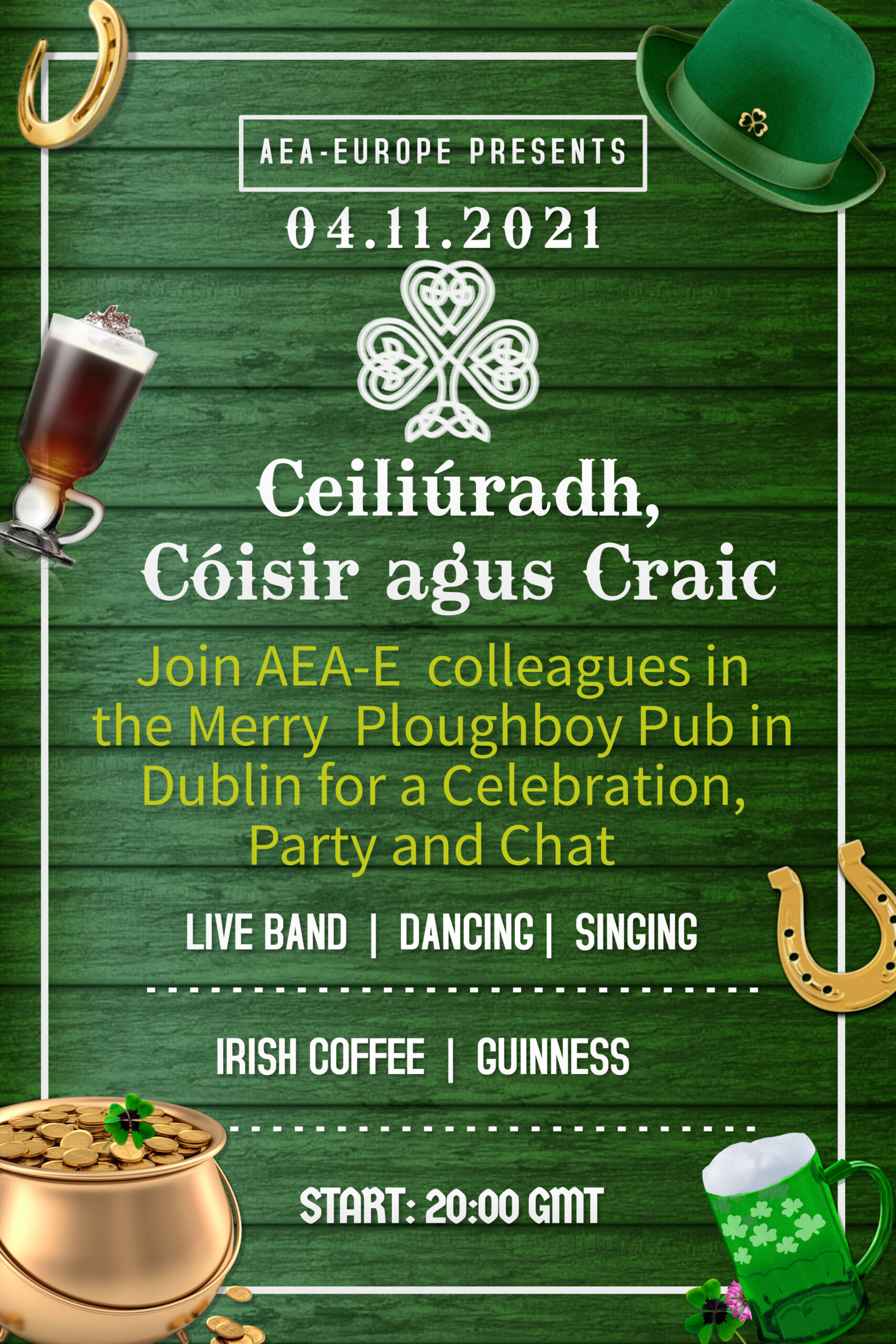 Ceiliúradh, Cóisir agus Craic   —   Celebration, Party and Chat 
Date: 04 Nov, 2021                                                                                                Time: 20:00 GMT                                                                             
Where: Social Room (connect through the conference platform)
In the absence of a Conference Dinner at the 22nd Annual Conference this year, we will convene virtually instead at 20:00 GMT on Thursday 4th November for an evening of entertainment hosted from Dublin.  Join some AEA-Europe colleagues in the Merry Ploughboy Pub in Dublin for a Celebration, Party and Chat, or in Gaelic, Ceiliúradh, Cóisir agus Craic. Meet some of the people involved in planning next year's conference and enjoy some Irish music and dance in a pub established in 1789 and steeped in the tradition of the Irish music scene.  If you want to learn how to make an Irish Coffee or even pull the perfect pint of Guinness, the bar staff in the Merry Ploughboy will show you how to do it. Recipe and instructions will be available on the conference platform in advance, so just tune in and follow the steps. And for those who'd like to sing a few bars of a song, your moment has come. Song lyrics will be available on the conference platform in advance so feel free to join in with the band in singing some classic Irish tunes.
This promises to be a special evening as we all gather virtually in Dublin, destination for our conference in November 2022. So, bring along some family and friends and let's get together in the Merry Ploughboy Pub. Doors open at 20:00 GMT and once the band leaves the stage at 21:00 we can stay online in a virtual room and catch up with friends.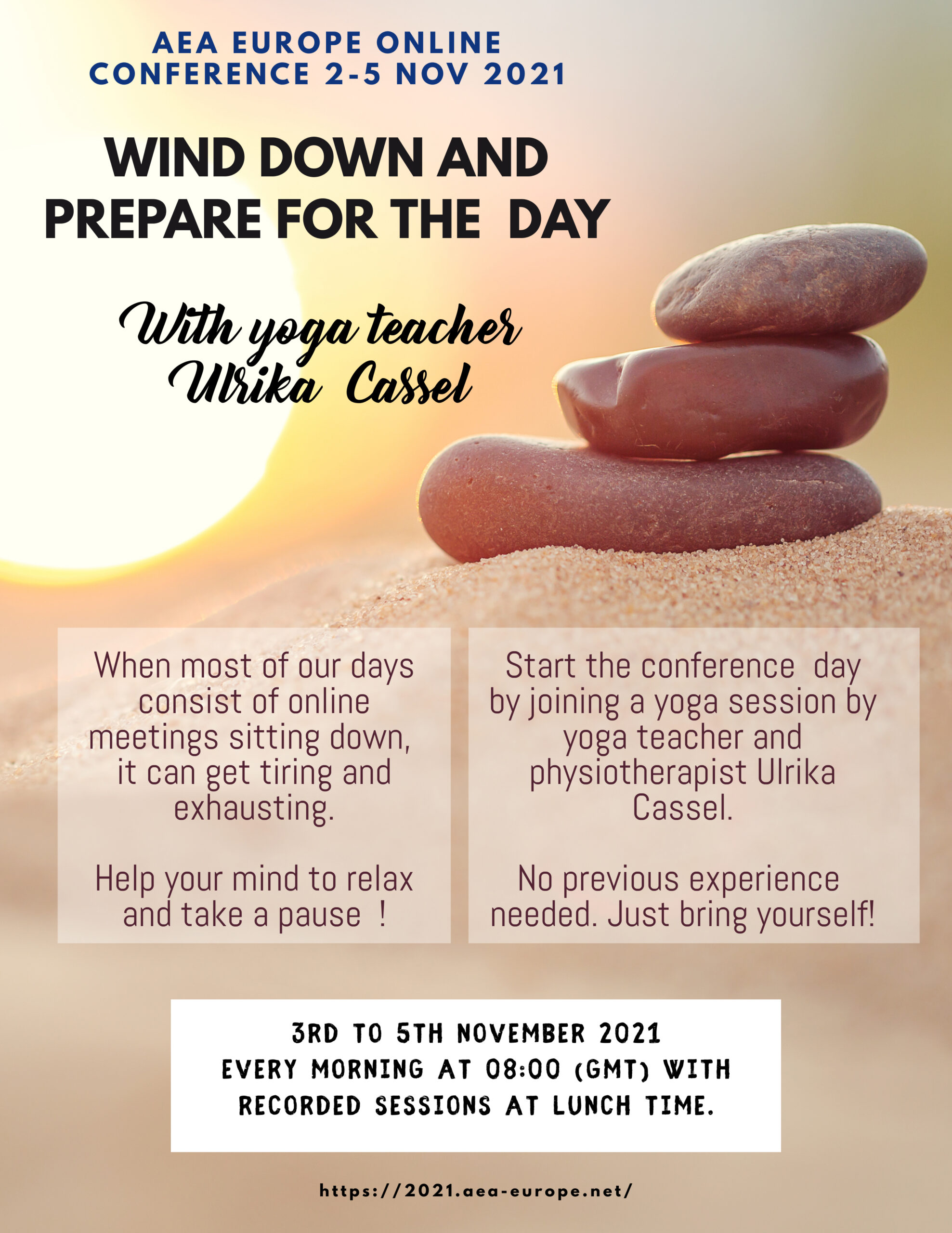 Yoga/Meditation Class
Date: 2-4 Nov, 2021                                                                                                Time: 08:00 GMT  (repeated during lunch breaks)                                                Where: Social Room (connect through the conference platform)
Wind down and prepare for the day with yoga teacher Ulrika Cassel!
You'll most probably agree that it is not ideal to spend full days sitting down, working in front of a computer. And when all or most of the days consists of online meetings, it can be very exhausting and make us tired and unfocused. Our bodies are built for movement, and our minds need time to relax and take a paus now and then. If this feels familiar to you, will be pleased to learn that throughout the conference there will be morning sessions with yoga teacher and physiotherapist Ulrika Cassel, to help us find strategies for a more balanced day, both physically and mentally.
The sessions during the AEA-Europe conference will take place in the mornings, with recorded versions available at lunch time.
These three days you will have the opportunity to be guided through body and mind by Ulrika Cassel. Every session is designed to reinforce the other but you can also choose to attend them separately. No previous experience is needed.
Day 1: In this session you will be guided on a chair in easy yoga poses to release built-up stress in your system. The aim of this session is to create a stronger sense of self and allow a greater presence throughout your day. 
Day 2: In this session we will explore our breath and try a breath technique to alter our state of mind. Alter it in such a way that we at the end of the session are more in tune with ourselves and have a sense of clarity. The whole session is done comfortably seated on a chair.
Day 3: In this last session we will combine easy physical movements and breath to take us into a state of clear presence. Ulrika will then guide you into a short meditation. The whole session is done comfortably seated on a chair.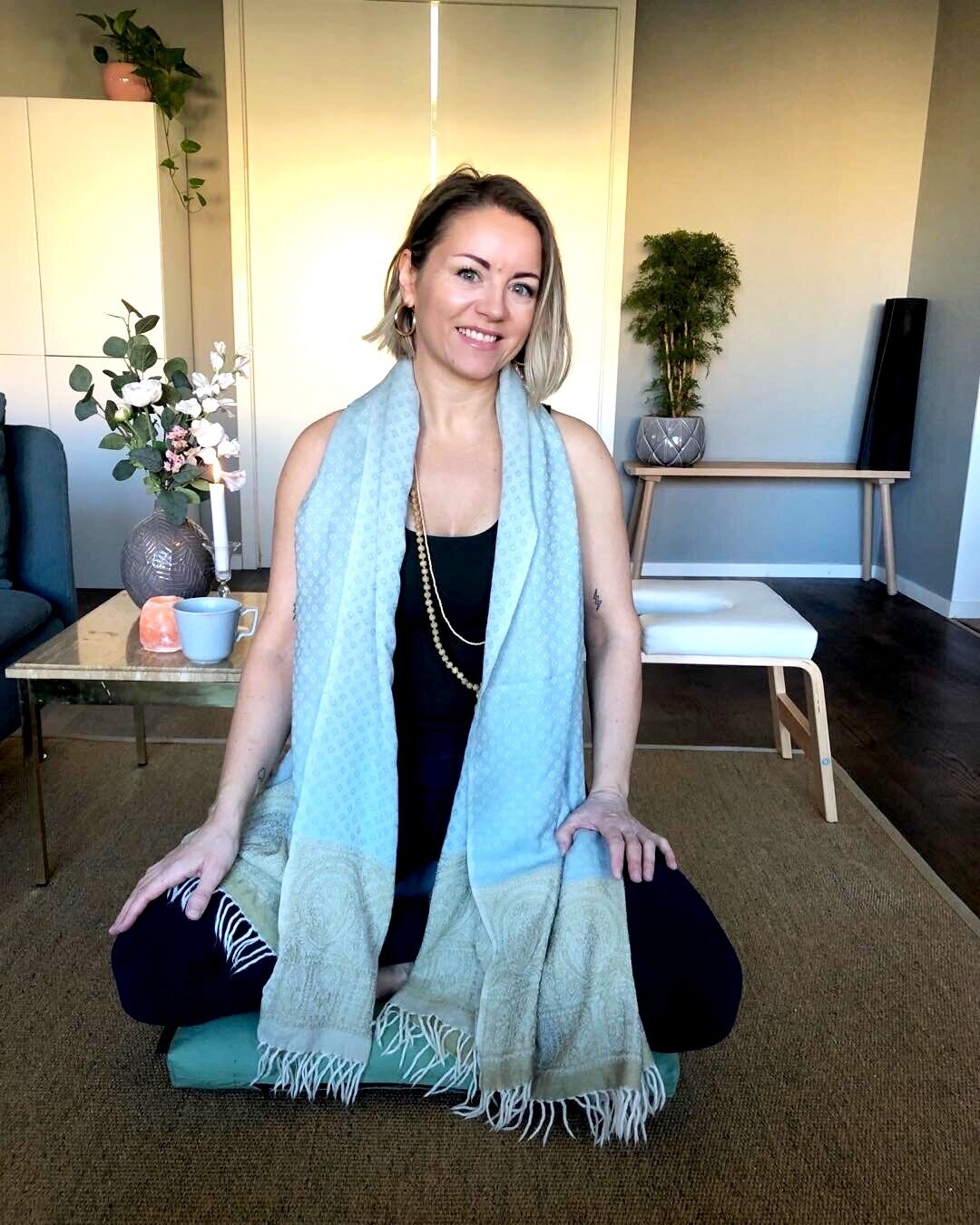 Ulrika Cassel
Ulrika Cassel is a physiotherapist as well as an international Yoga, Kundalini and Meditation teacher. She works full time training yoga instructors, and teaches anatomy, physiology, stress management and conversation methodology. She has a lot of experience from online teaching, and has among other things been giving very popular yoga classes on Swedish daytime TV during the covid pandemic.
Ulrika is passionate about communicating yoga as a tool for you to grow and strengthen yourself, both mentally and physically.
"I use yoga as a complete tool to weave my soul with my body and be able to relate to the outside world in a freer and more sincere way. It helps me to be more true to myself and to others. Yoga is an invaluable tool that, when used, helps me stand with both feet on the ground despite the storms of life. Seeing others wake up and heal through techniques I share is one of life's greatest sources of joy and makes me love my job "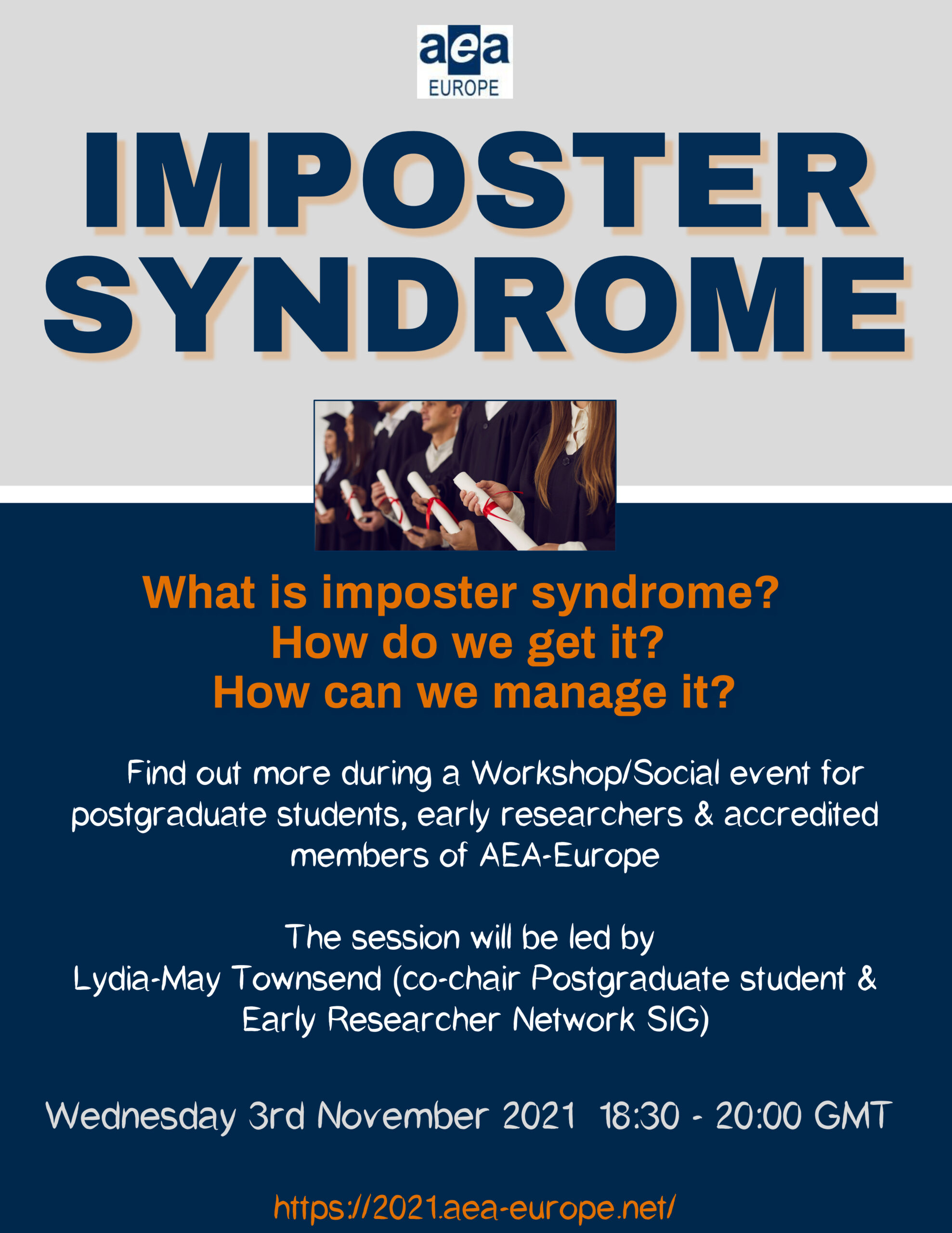 Workshop/Social EventDate: 03 Nov, 2021                                                                                            Time: 18:30 GMT                                                                                                                                            Where: Social Room (connect through the conference platform)
'Imposter Syndrome' is rife within communities of experts and academics across the world. It is something that many people experience throughout their careers but is not something that is readily talked about. If we are to create more supportive and mentally well communities, it is important that we start talking about it. In this relaxed workshop-style social session organised by the Professional Development Committee of the AEA-Europe, Postgraduate Student, Early Career Researchers and Accredited members, will look at: what imposter syndrome is; why we get imposter syndrome; and, strategies to manage our imposter syndrome. It is a chance to have a casual drink with colleagues in a relaxed environment to discuss our own difficulties with imposter syndrome and how we can support others who struggle with it.
This session is run by Lydia-May Townsend, psychologist and specialist practitioner from the University of Southampton. Her work involves ensuring students with complex mental needs are able to engage fully with academic study and demystifying mental-health within the University community. She has a particular interest in wellbeing in academic and research communities. She runs wellbeing workshops as part of the doctoral training programme at the University. She also co-chairs the 'Postgraduate Student and Early Career Researcher Network' SIG.